Warning: This Wiki Contains Spoilers! Please Read At Your Own Risk.
Welcome to the Gekkan Shoujo Nozaki-kun Wiki

This community is dedicated to providing up-to-date information about the manga and anime series, Gekkan Shoujo Nozaki-kun (Monthly Girls' Nozaki-kun) by Tsubaki, Izumi.
This wiki has 8,543 edits, 278 articles, and 848 images, but many pages are still lacking information and are under construction. Any contributions are much appreciated, so come and help this wiki grow! Contact an admin for assistance.
Recent Chapter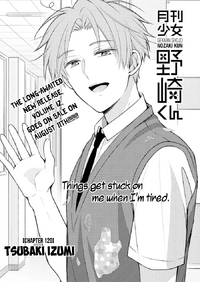 ---
Things get stuck on me when I'm tired.

Applying screen tones is hard!

Good thing Wakamatsu has gotten the hang of it.

But having scraps stick to his shirt is pretty inconvenient, huh?

Read more on the 120th issue of the manga!

Featured Article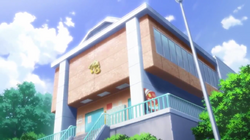 ---
Roman Academy is the high school which the main cast attends. It is a large co-ed school with several students, clubs and facilities. The campus includes bike racks, fields for track and basketball...
Affiliates
me to request for affiliation.
The Series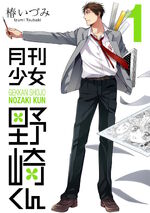 Monthly Girls' Nozaki-kun (月刊少女野崎くん, Gekkan Shoujo Nozaki-kun) is a RomCom 4-koma written by Izumi Tsubaki serialized in Gangan Online by SquareEnix. Official English translations are published by Yen Press. A 12-episode anime adaptation was aired on 2014.
Promotional Video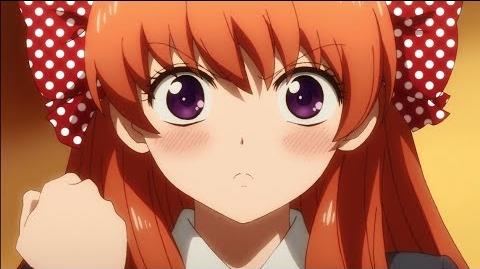 Community content is available under
CC-BY-SA
unless otherwise noted.